In this guide I will show you how you can enjoy the comfort of stereo audio over Bluetooth on your Lexus.
Lexus models built before 2010 with Bluetooth support are limited to phone functionality only. The models built after this should have the A2DP Bluetooth profile, which allows for mobile phones with A2DP to wirelessly stream music to the car.
My Lexus does not support A2DP. Therefore, in this guide I will show you how I've integrated A2DP into my Lexus by utilizing the factory OEM 3.5mm stereo jack auxiliary port in the central armrest.
Things you will need:
Mobile Phone that supports A2DP (iPhone, HTC, Blackberry, etc.)
Blackberry Bluetooth Music Gateway
Mini Blackberry Car Charger.
The setup consists of a Blackberry Bluetooth Music Gateway device that resides in the central armrest. It is connected via a 3.5mm stereo jack to the auxiliary port and a blackberry mini car charger. This is paired to your mobile phone.
Once the initial pairing is complete, the device will then auto-connect with the phone every time the car is turned on. You can stream music wirelessly by selecting the AUX source on you car stereo.
At this point you're probably wondering if the bluetooth phone functionality of the car will still work. The answer is YES.
That's it you're all done. You can now enjoy wireless audio streaming in your car.
Below is a video demonstration followed by some pictures of the blackberry device.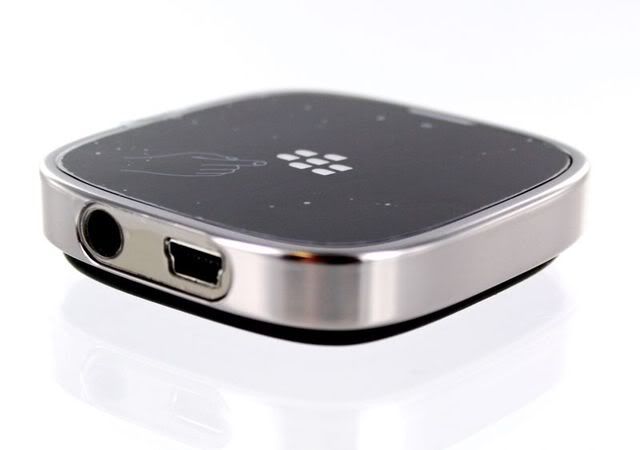 The Picture below shows how the gateway is wired in the central armrest